CONTROLLED SUBSTANCES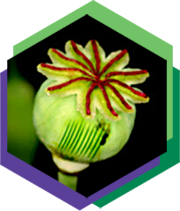 Mallinckrodt Pharmaceuticals produces the world's most diverse line of bulk medicinal controlled substances and is a world market leader. Our controlled substance product line includes natural opiates such as morphine sulfate and codeine phosphate.
Mallinckrodt offers semi-synthetic controlled substances such as hydrocodone, hydromorphone, and oxycodone obtained by chemical synthesis from natural opiates which are used to treat higher levels of pain than natural opiates. In addition, opioid antagonist products such as naloxone and naltrexone are available.
Synthetic-based products include methylphenidate and fentanyl, a strong synthetic controlled substance used to relieve moderate to severe pain, methadone for heroin (opiate) addiction and methylphenidate to treat Attention Deficit/Hyperactivity Disorder (ADHD).
In addition, Mallinckrodt is the world's largest producer of noscapine products which is primarily used in the cough/cold market internationally.
Controlled Substances Product List