Mark Trudeau
President and Chief Executive Officer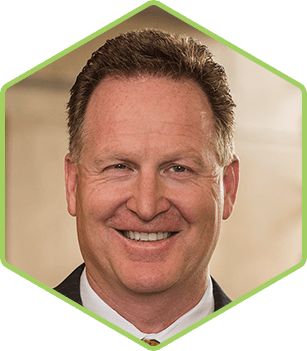 Mr. Trudeau has been president, chief executive officer and a director since June 2013. In anticipation of Mallinckrodt's spin transaction with Covidien plc, Mr. Trudeau joined Covidien in February 2012 as a senior vice president and president of its Pharmaceuticals business.
Mr. Trudeau holds experience in markets around the world. Originally from Detroit, Michigan, he has lived and worked in Singapore, Canada, and the United Kingdom, as well as in the United States.
Prior to his tenure at Covidien, Mr. Trudeau served as President and CEO of Bayer HealthCare Pharmaceuticals. He simultaneously served as interim president of the global specialty medicine business unit from January to August 2010.
Before joining Bayer in 2009, Mr. Trudeau headed the Immunoscience division at Bristol-Myers Squibb. During his more than 10 years there, he served in multiple senior roles, including as President of the Asia/Pacific region, President and General Manager of Canada operations, and General Manager/Managing Director of UK operations. Mr. Trudeau was also previously with Abbott Laboratories, serving in a variety of executive positions. He began his career in research and development engineering at Eli Lilly and Company and at E.I. DuPont De Nemours and Company.
Mr. Trudeau became a member of the TE Connectivity Ltd. board of directors in 2016.
Mr. Trudeau also serves on the boards of: Biotechnology Innovation Organization (BIO); Business Roundtable (BRT); East Coast Healthcare Executive Summit; National Association of Manufacturers (NAM); The University of Michigan Biointerfaces Institute; Washington University in St. Louis Institute for Public Heath National Council; and The Wall Street Journal CEO Council.
Mr. Trudeau holds a bachelor's degree in chemical engineering and an MBA, both from the University of Michigan.