Dr. Woodrow (Woody) Myers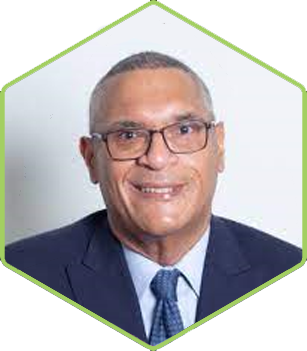 Dr. Myers has been a director, and has served as chair of the Governance & Compliance Committee since June 2022. He is a nationally recognized leader in the development of advanced healthcare management programs and initiatives to improve medical quality.
Dr. Myers is currently managing director of Myers Ventures, a firm he founded in 2015 to bring his passion for the highest standards of patient care and management to large healthcare organizations. Through this role, he served as chief medical officer and chief healthcare strategist for Blue Cross Blue Shield of Arizona from 2018 to 2019, as chief executive officer at Valitàs Health Services (previously Corizon Health) from 2013 to 2015, and as a consultant for multiple hospitals, healthcare companies and provider organizations. He previously served as executive vice president and chief medical officer of WellPoint from 2000 to 2005, as the director of healthcare management at the Ford Motor Company from 1995 to 2000, and as corporate medical director for The Associated Group from 1990 to 1995. Earlier in his career, he served as health commissioner for New York City and the state of Indiana and as chairman of quality assurance at San Francisco General Hospital.
In addition to the Mallinckrodt board, Dr. Myers serves as a public health and political affairs advisor to Sera Prognostics, as a director on the boards of Personalis and Freespira, and on the public health advisory committee of eHealth, all roles he has held since 2021. He previously served as chairman of the visiting committee for the Harvard School of Public Health and as a member of the Harvard University board of overseers and the Stanford University board of trustees.
Dr. Myers holds a BA and MBA from Stanford University and an MD from Harvard University.