Matthew Harbaugh
Executive Vice President and President, Specialty Generics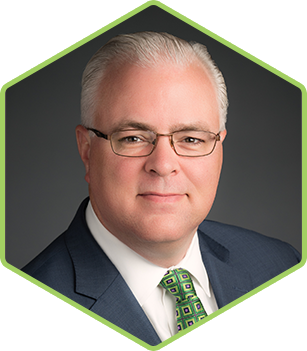 Matthew Harbaugh is executive vice president and president, specialty generics at Mallinckrodt Pharmaceuticals. He has executive responsibility for the company's specialty generics, active pharmaceutical ingredients and non-promoted brands products. Mr. Harbaugh is a member of Mallinckrodt's executive committee.
Mr. Harbaugh has more than 20 years of experience in controllership, corporate finance, business development, financial planning and analysis, and investor relations.
Previously, Mr. Harbaugh served as the chief financial officer and interim president of the pharmaceuticals division of Covidien. He has worked as a lead finance executive at Cerberus Capital Management, L.P., a New York-based private equity firm. He also spent nearly 10 years at Monsanto, where he held several positions, including corporate finance director, investor relations, and finance director/chief financial officer for the company's southern Argentine/Chilean and Canadian operations via two expatriate assignments.
Mr. Harbaugh holds a bachelor's degree in finance from Saint Louis University and an MBA from Northwestern University.