Karen Sheehy
Chief Compliance Officer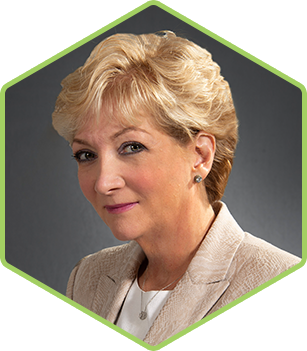 Karen Sheehy is the chief compliance officer at Mallinckrodt Pharmaceuticals. She has executive responsibility for global corporate compliance and is the head of Mallinckrodt's compliance leadership team. Ms. Sheehy is a member of Mallinckrodt's executive committee.
Ms. Sheehy has more than 25 years of legal experience concentrated in pharmaceutical legal and compliance issues, litigation, and identifying and mitigating risk.
Prior to joining Mallinckrodt, Ms. Sheehy held positions of increasing responsibility with Daiichi Pharmaceutical Corporation, Sanofi-Aventis U.S., Inc. (formerly Aventis, Inc.) and, most recently, with Sanofi U.S. as Vice President, Head, North America Compliance.
Ms. Sheehy also worked in private practice at Riker, Danzig, Scherer, Hyland & Perretti LLP and began her career as a judicial clerk for the Honorable Maurice J. Gallipoli, Presiding Judge, Superior Court, Civil Division in Hudson County, New Jersey.
Ms. Sheehy holds a bachelor's degree in business and a law degree from Seton Hall.